I've been sketching up floor plans and wondering what it would be like to live in a tiny house since some friends and I drove a modified school bus across the country in college. Eventually, I was able  to use another cross country move to justify purchasing a 32′ goose-neck cargo trailer.
I could move all my stuff, and then I could test living in the trailer. If I liked it, I could do a full tiny house conversion. If not – turn it into a mobile shop or even sell it without too much of a loss on the whole adventure. I loved living in it, and here's the rundown on the current state of the trailer/house.
Here's the trailer roughly as it sits in my parents yard.
Build log:
Phase 4, Reflections and Troubleshooting
Floor plan: (I think this sketch captures the essence of the trailer. There are various detail sketches for sub assemblies or components that actually have to fit together, but this is where it all started!)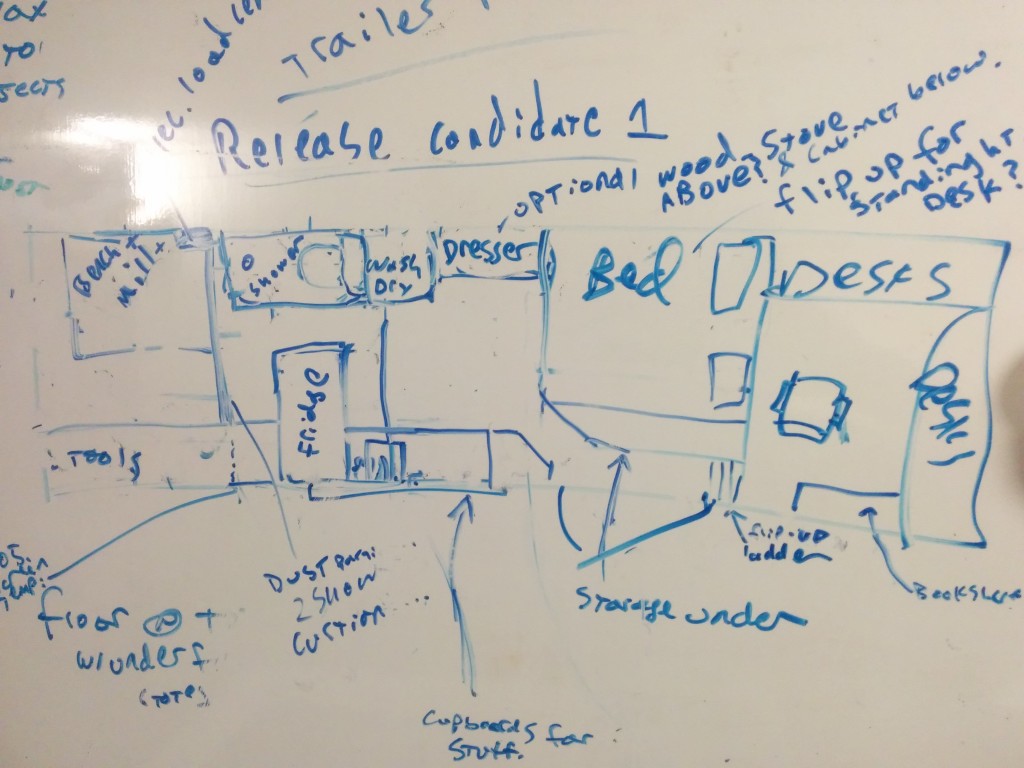 Standing in the middle and looking forward: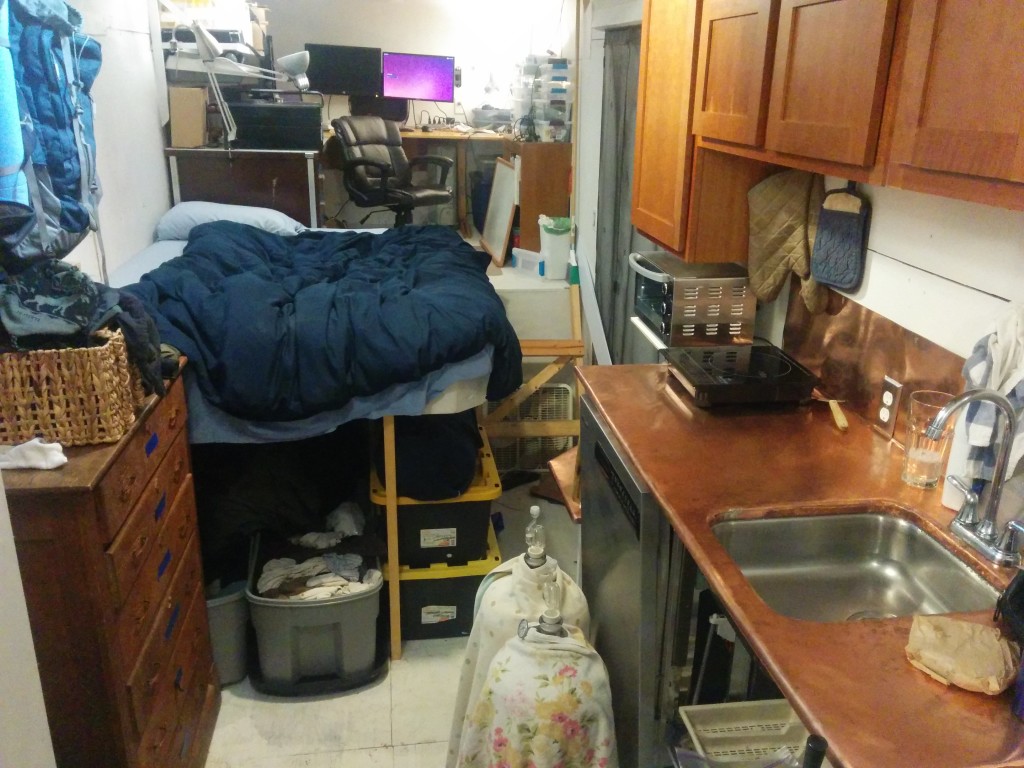 Office + electronics shop: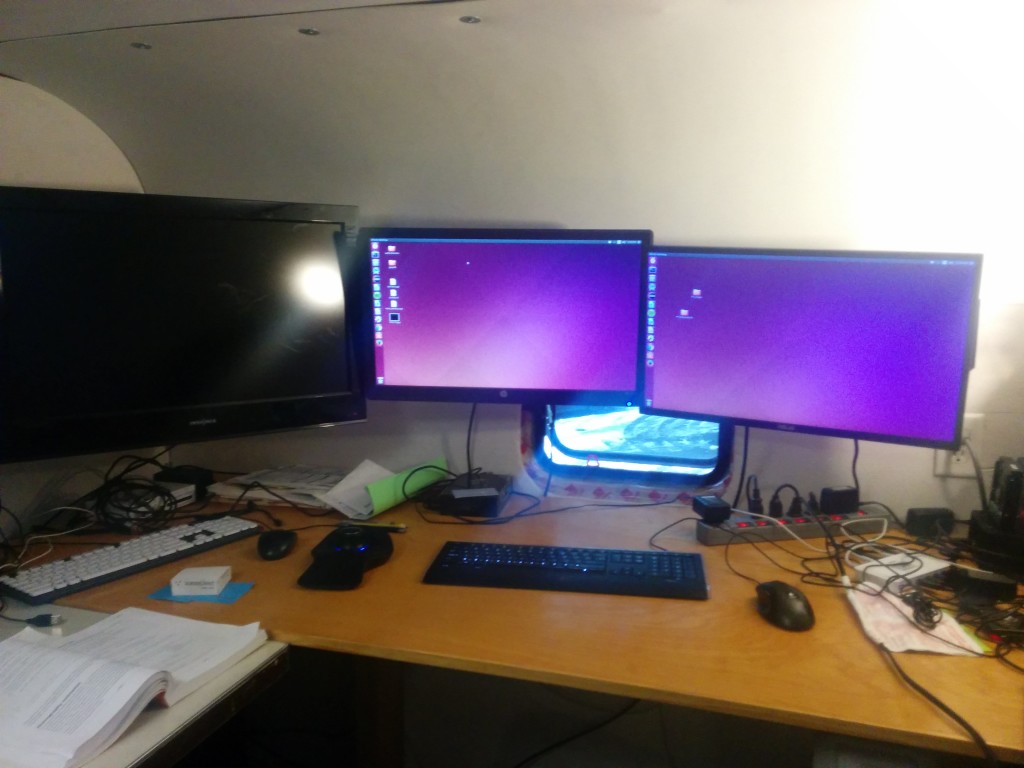 Look left to the multipurpose desk: piano, electronics, etc…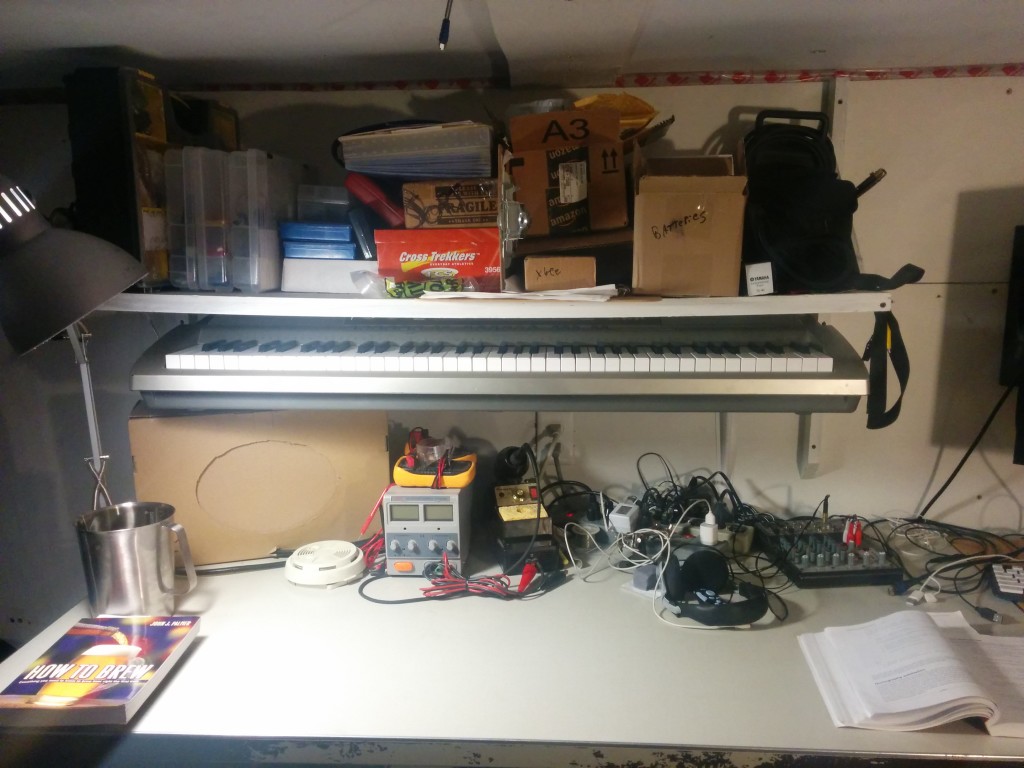 Looking at kitchen.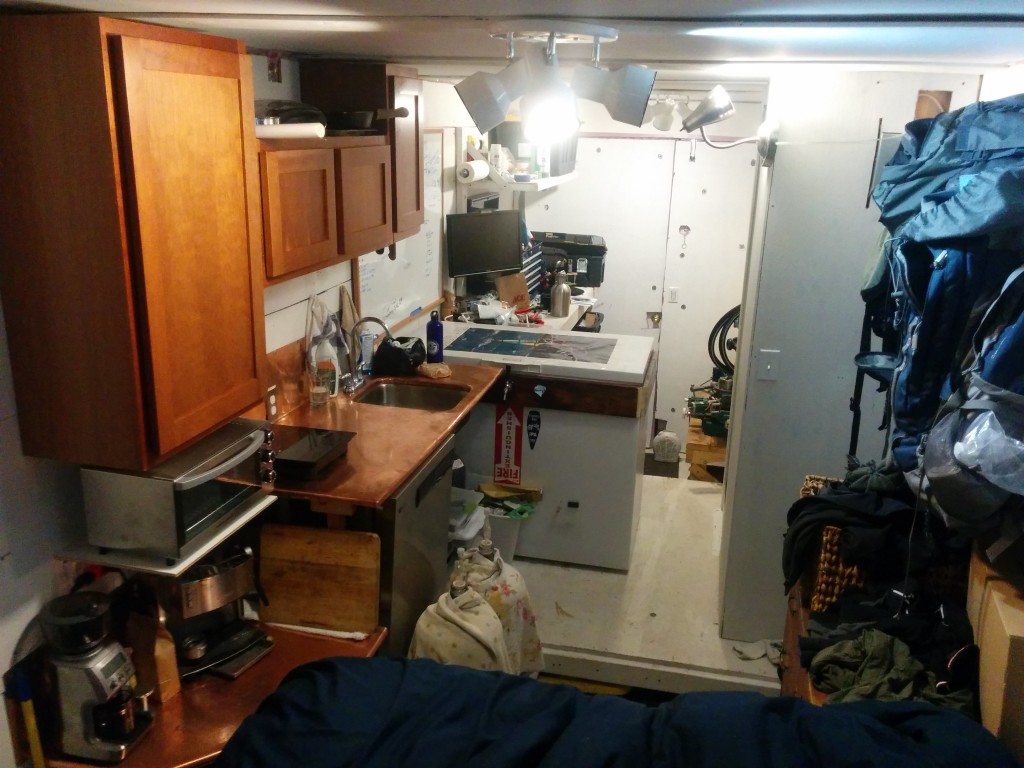 Coffee station: (Note modified espresso machine: clear plastic top for easy maintenance access. Also tall enough for normal cups.)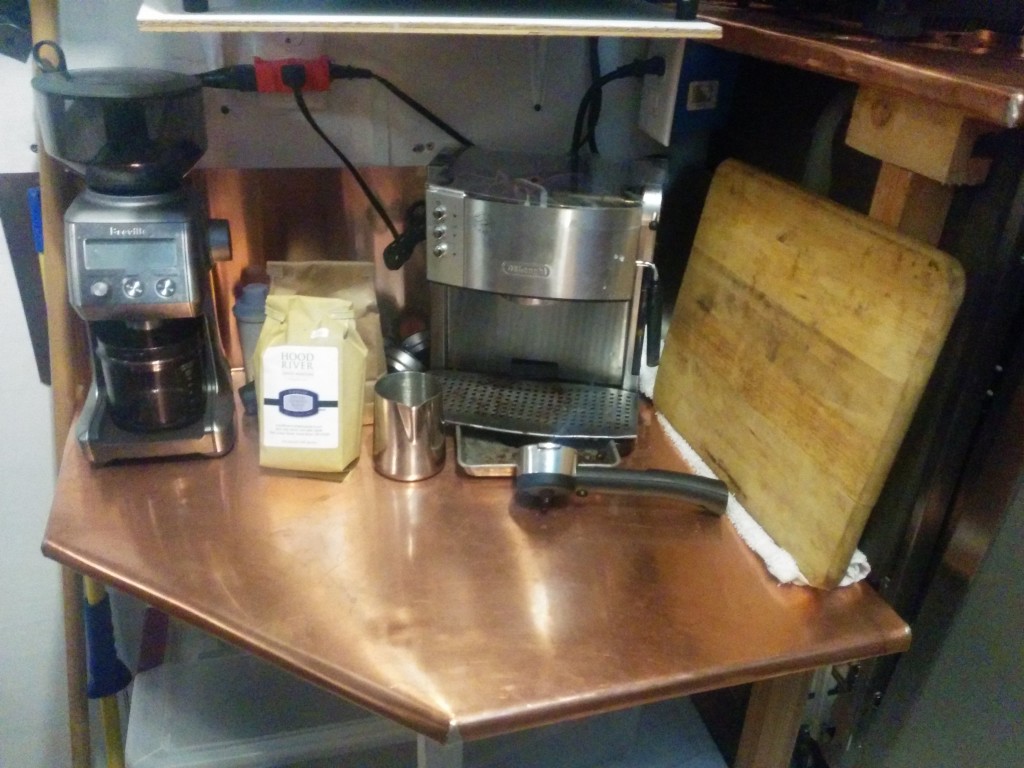 Still haven't decided what to do for under-counter cupboards so plastic totes are the name of the game.
Stove, sink, beer on tap, fridge, and dishwasher!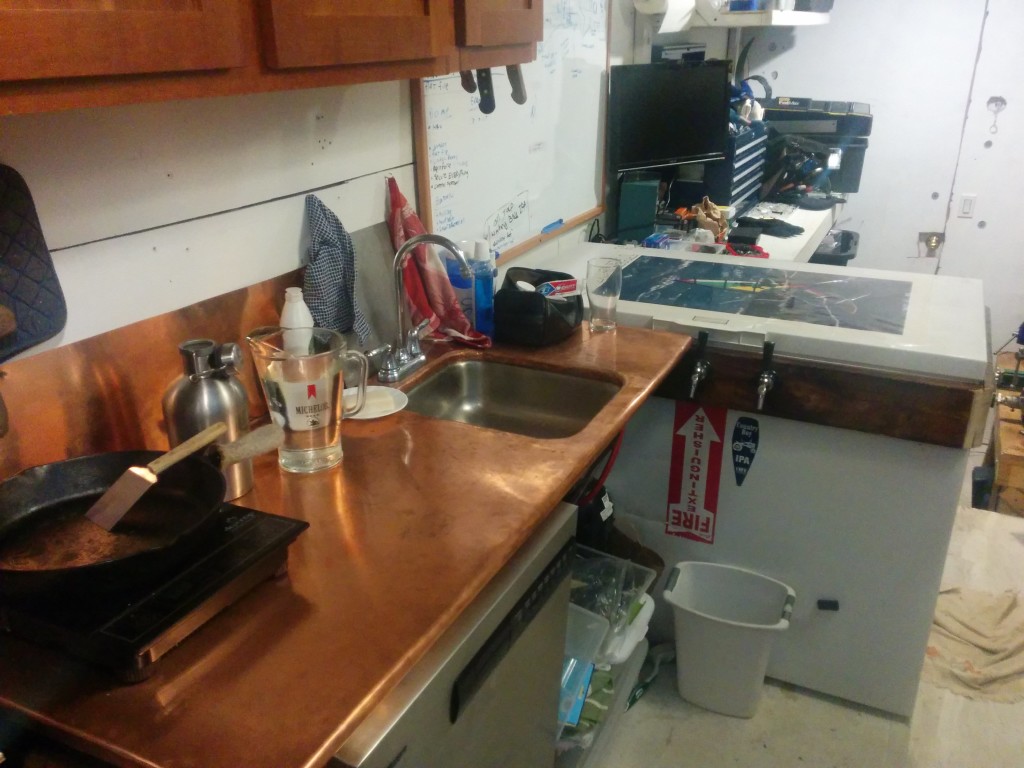 Ok. Got me. *Cleans up to take next picture.*  Current washer-dryer and backpack storage, bathroom on the left.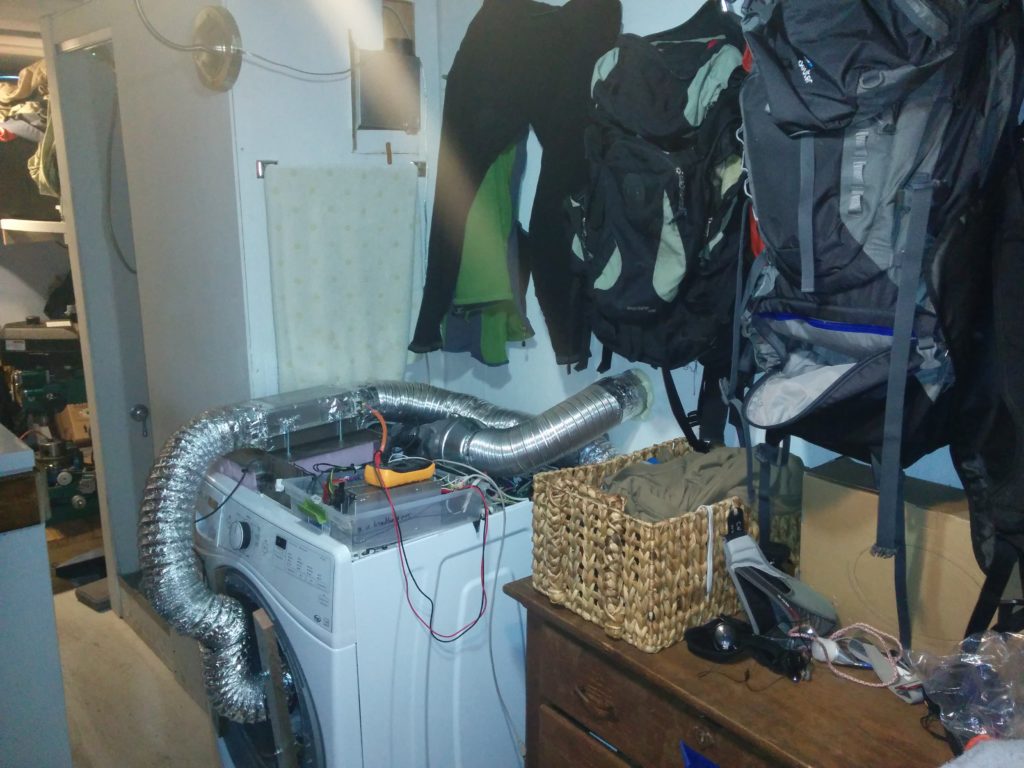 Tiny Bathroom! More changes and updates are in the works on this front.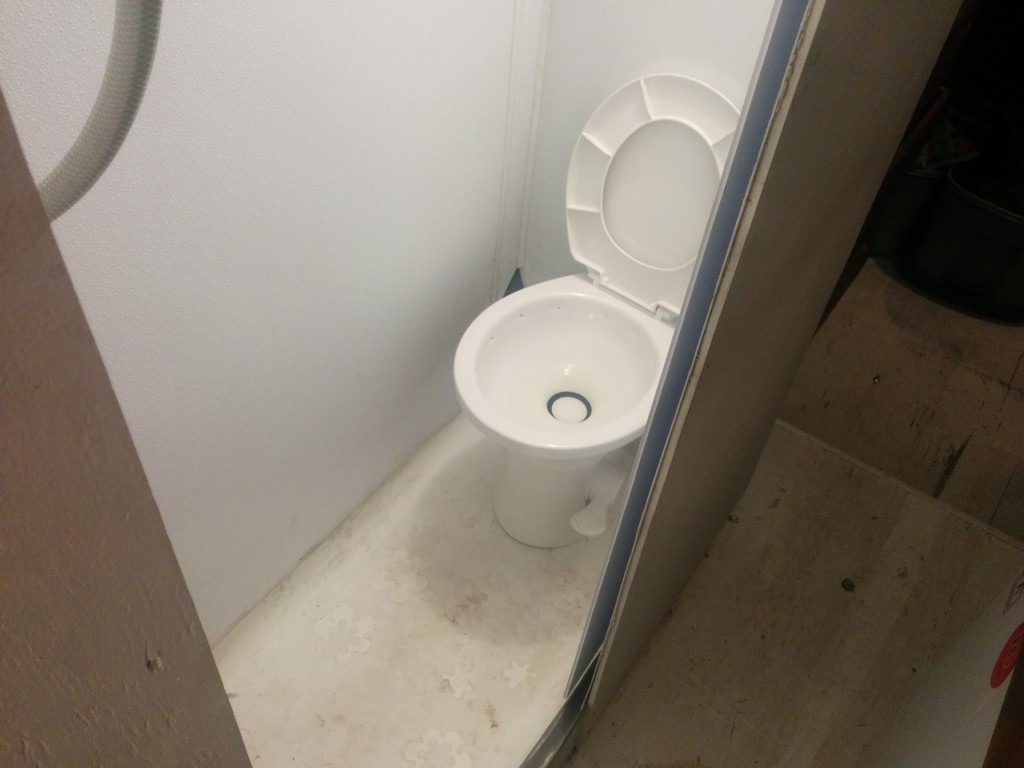 Load center for the house, Also mill controls, shower valve, water storage tank fill port, 1kw inverter, and solar charger. Full off grid solar is a someday™ project.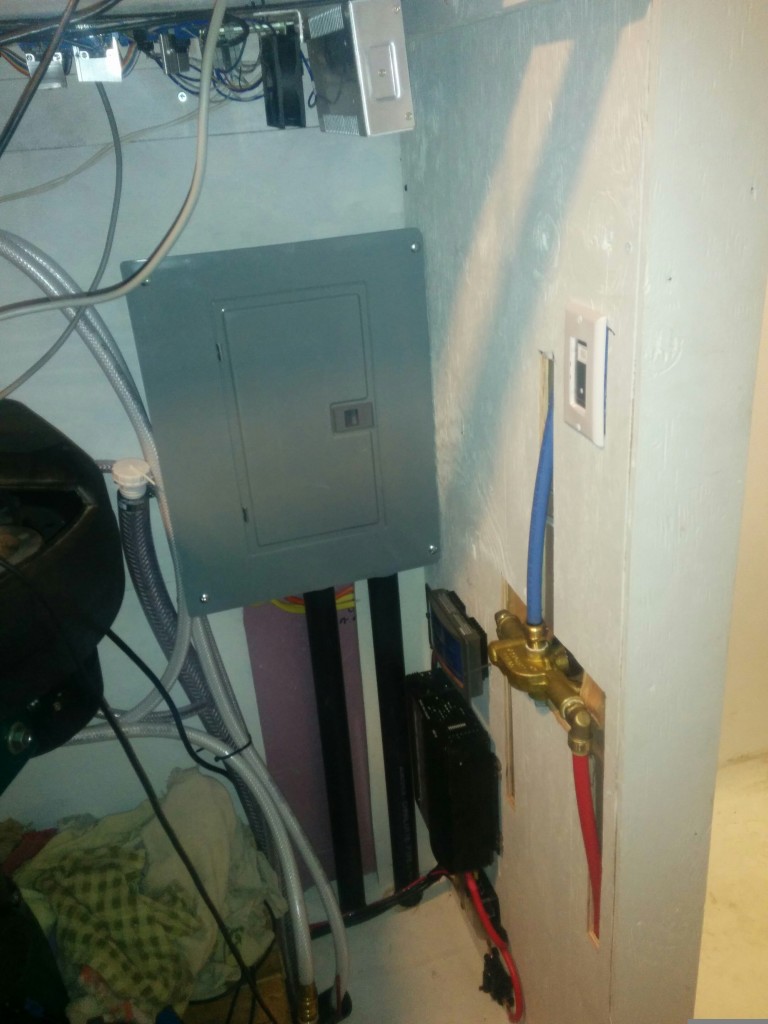 Mini-shop! Shelves need cargo netting before I go anywhere.