Well, until now there has not been a juicy group of cohesive tiny house pictures – only a smattering throughout the build log. I present, the current overview page:
Hooray! Seriously, check it out, it's cool. And it's completely duplicated below 'cause nobody's going to click the link.
 I've been sketching up floor plans and wondering what it would be like to live in a tiny house since some friends and I drove a modified school bus across the country in college. Eventually, I was able  to use another cross country move to justify purchasing a 32′ goose-neck cargo trailer. I could move all my stuff, and then I could test living in the trailer. If I liked it, I could do a full tiny house conversion. If not – turn it into a mobile shop or even sell it without too much of a loss on the whole adventure. I loved living in it, and here's the rundown on the current state of the trailer/house. I'll update these pictures once I get some cargo nets installed on the upper shelves.
Here's the trailer roughly as it sits in my parents yard. I cleaned up the hoses since this was taken.
Build log:
Phase 4, Reflections and Troubleshooting
Floor plan: (Yes this is the best overall drawing I can find. Plenty of detail sketches though…)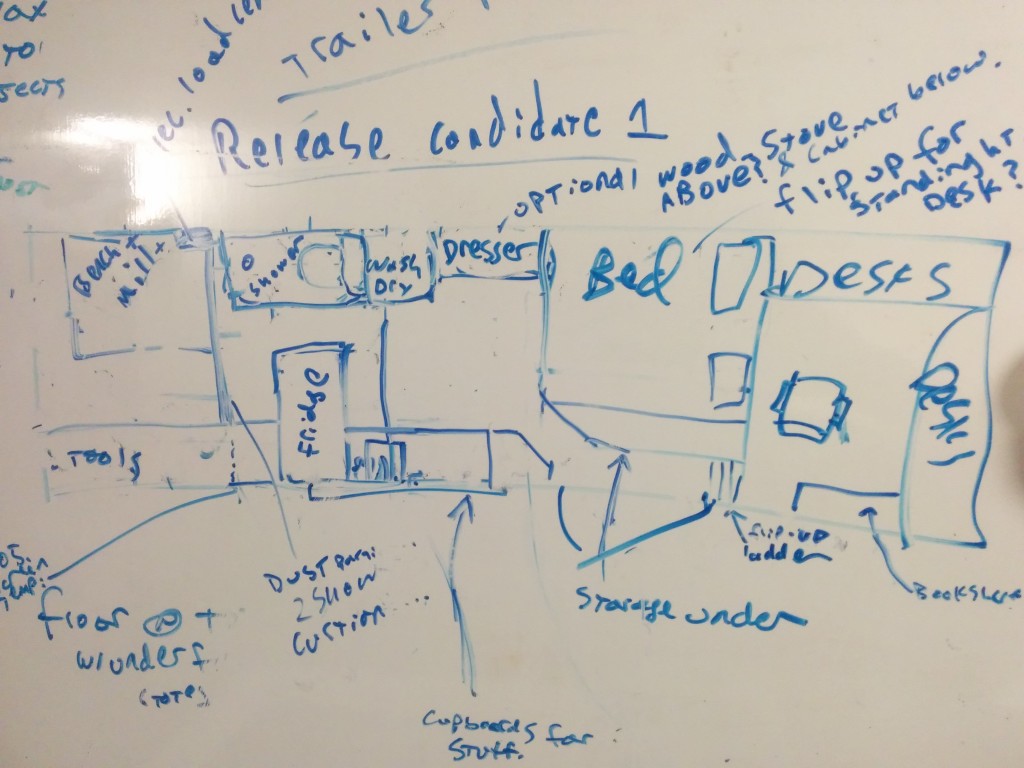 Standing in the middle and looking forward: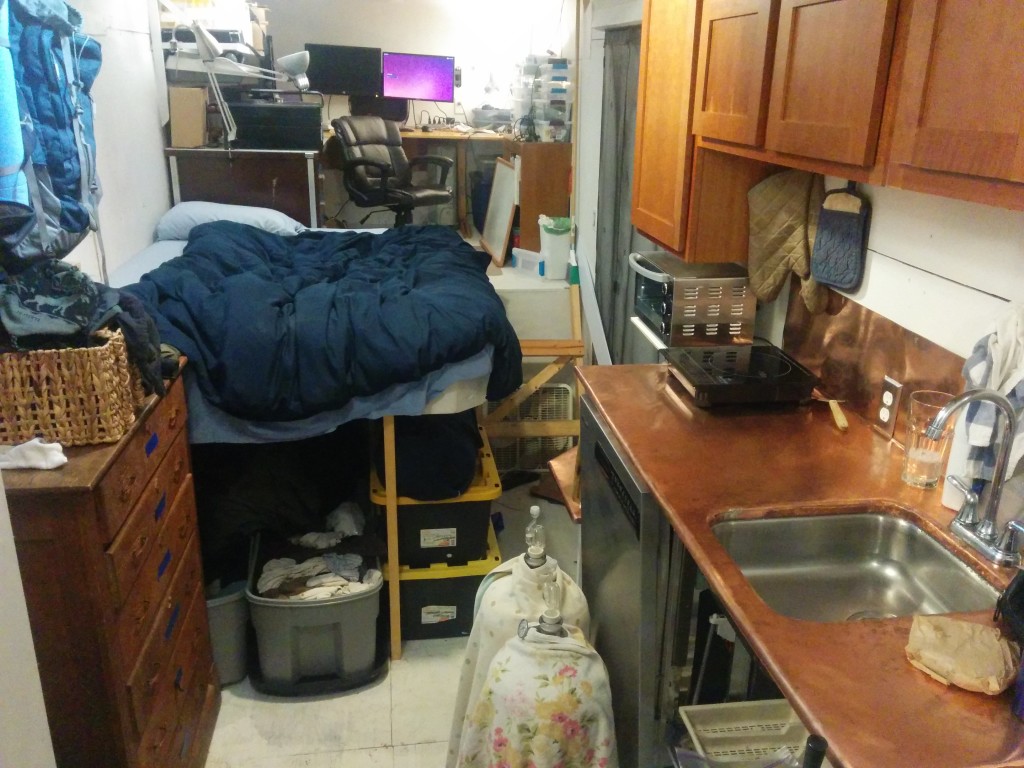 Office + electronics shop: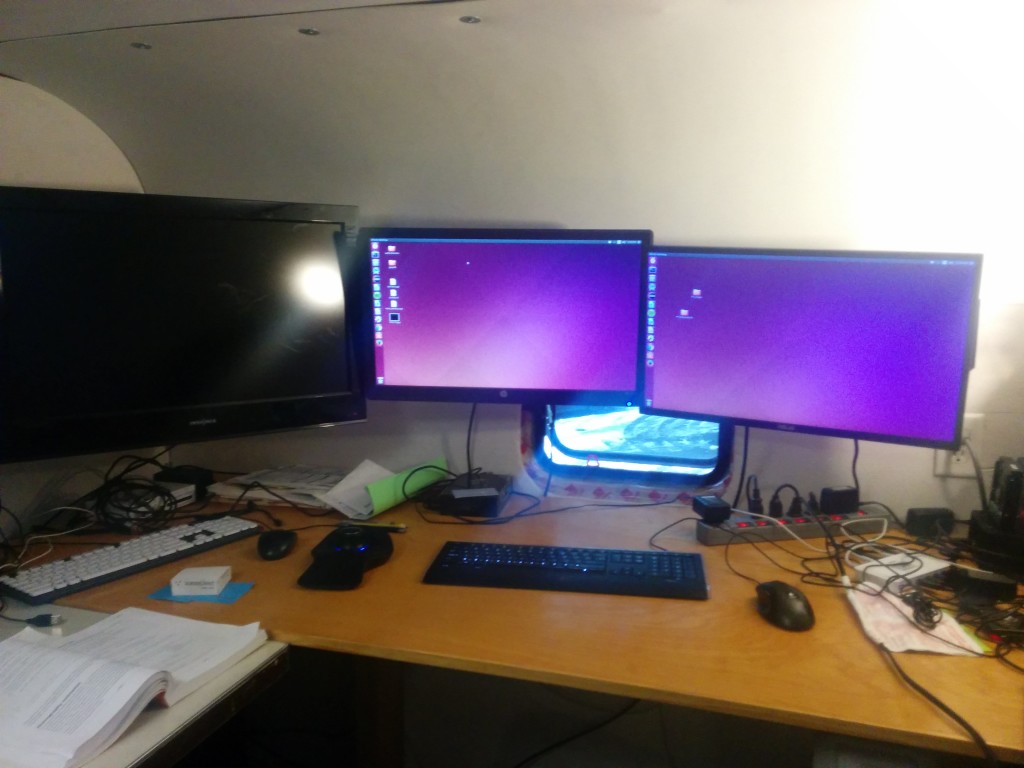 Look left to the multipurpose desk: piano, electronics, etc…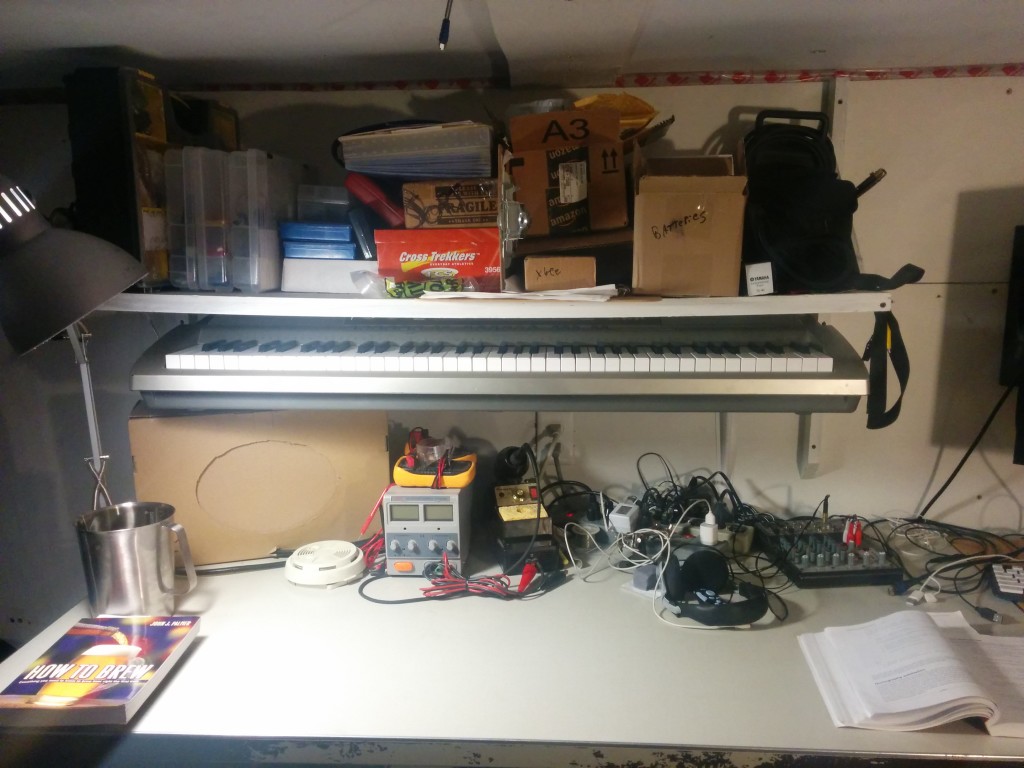 Looking at kitchen.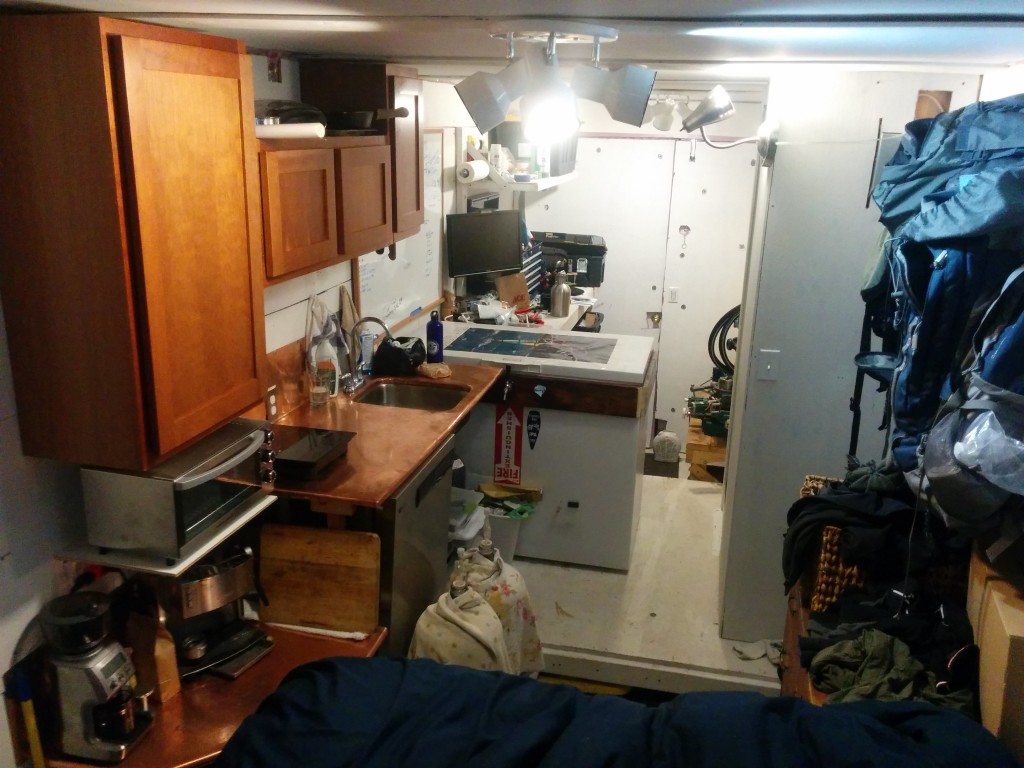 Coffee station: (Note modified espresso machine: clear plastic top for easy maintenance access. Also tall enough for normal cups.)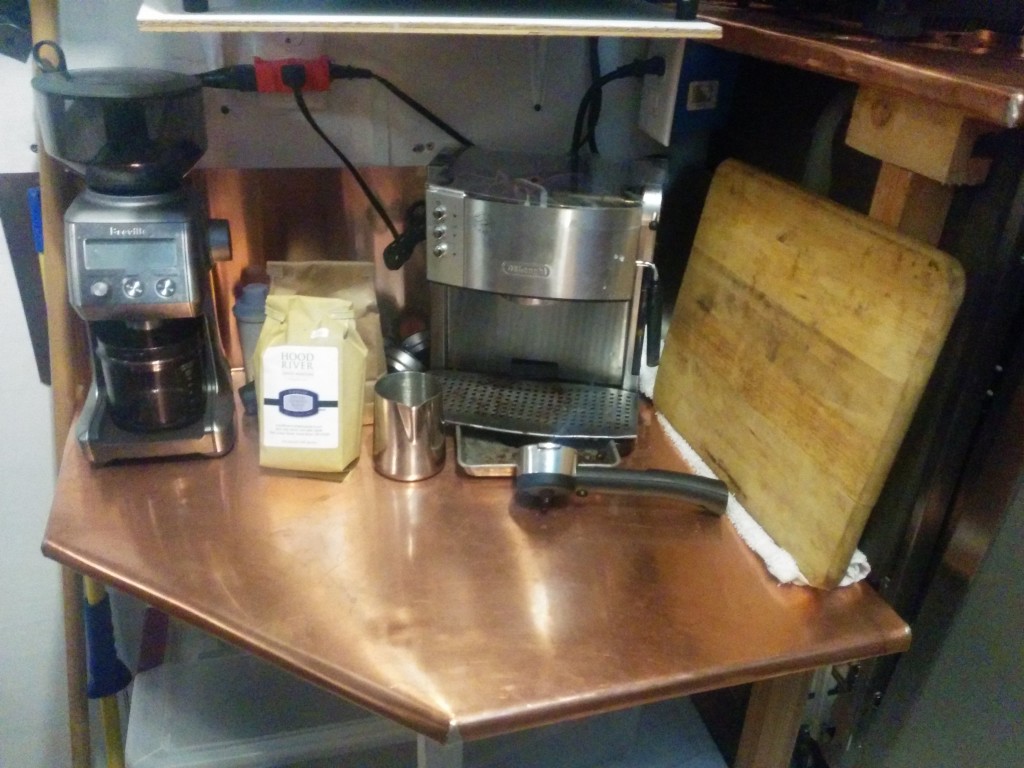 Still haven't decided what to do for under-counter cupboards so plastic is the name of the game.
Stove, sink, beer on tap, fridge, and dishwasher!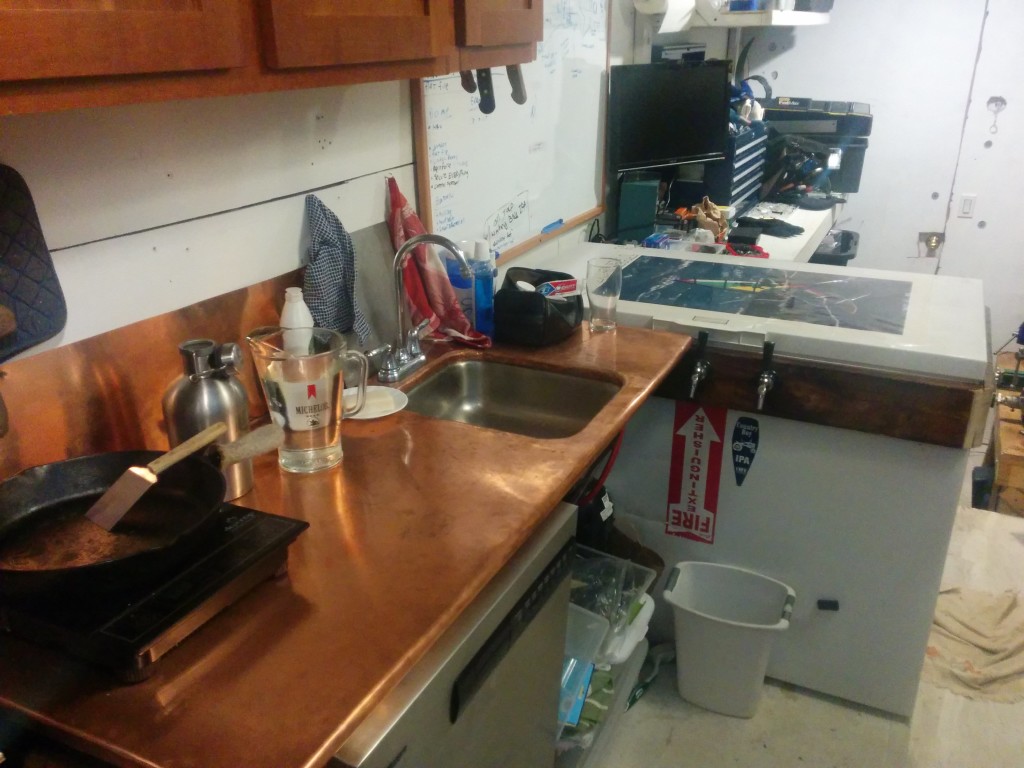 Ok. Got me. *Cleans up to take next picture.*  Current washer-dryer and backpack storage, bathroom on the left.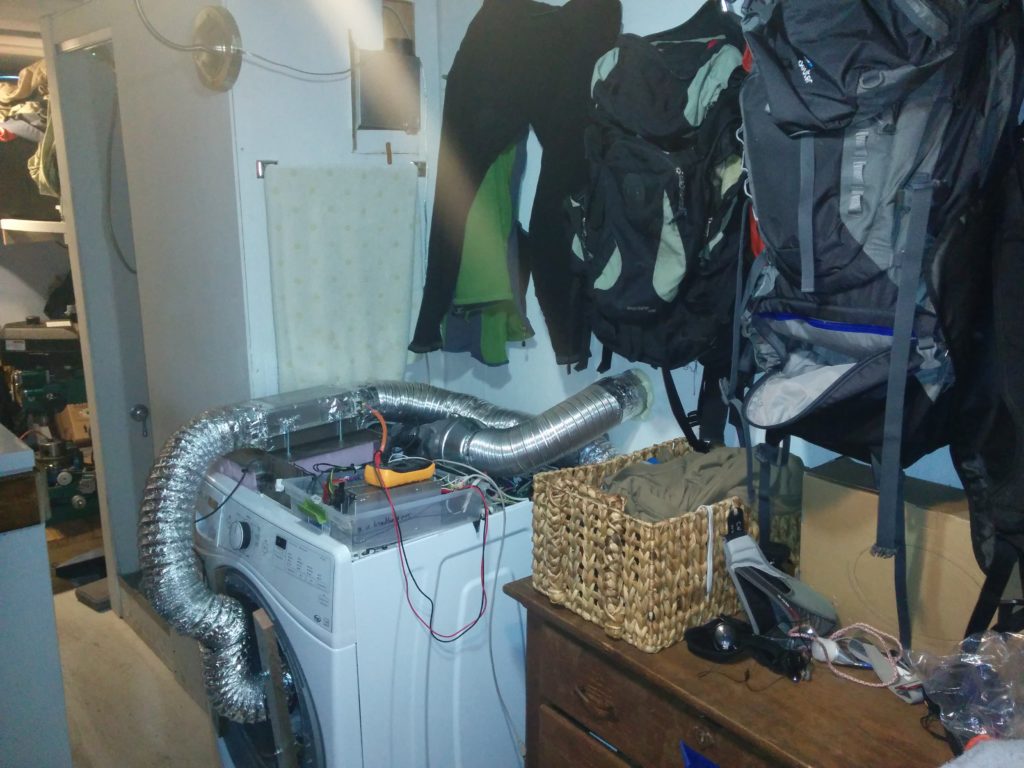 Tiny Bathroom! More changes and updates are in the works on this front.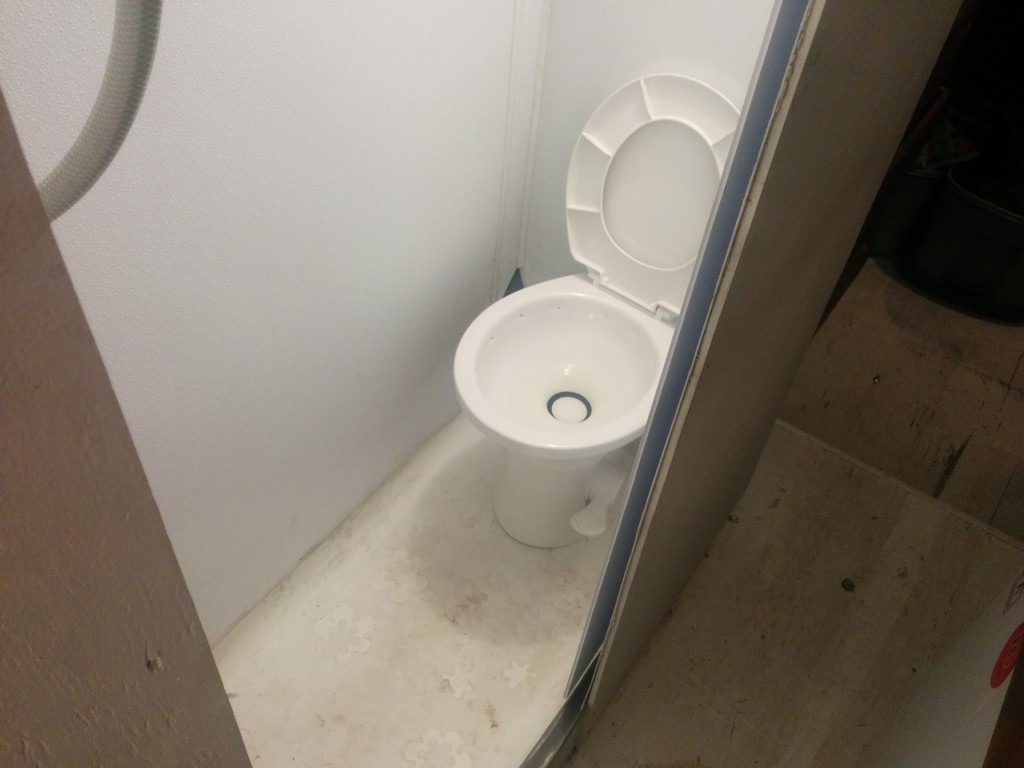 Load center for the house, Also mill controls, shower valve, water storage tank fill port, 1kw inverter, solar charger, and rag-pile.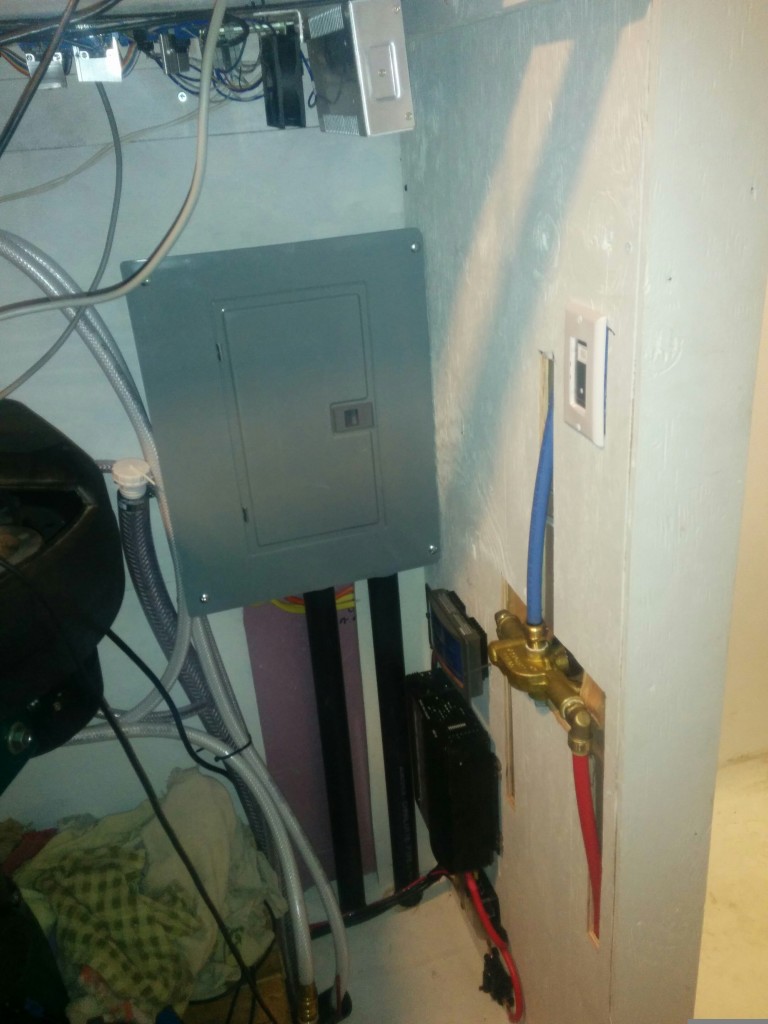 Mini-shop! I can heat the entire trailer with only the little space heater shown in this picture.